Online Event
Zoom Cloud Meetings
Organised by Bradford Inner Space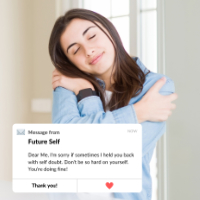 When I feel respect for myself, I am not threatened by the greatness abd success of others. Instead, I can rejoice that others succeed and let myself be inspired without comparing myself to them. Self-respect is an inner security that me generous, calm and stable. How can we build our self-esteem using a spiritual perspective?
About the speaker: Lotta Arbman coordinates Brahma Kumaris activites in Sweden since 1988 and is the secretary of the Humanity Forum, a global platform for leaders motivated by core human values, organising regular forums in Iceland.
Join us on Zoom - No registration required - No password to join.
To join the online zoom session please click the "Join Zoom Meeting" button below (Only active at time of event).

or join via zoom platform using Meeting ID: 814 097 6317
Date(s)
There are currently no planned dates.