Online Event
Zoom Cloud Meetings
Organised by Bradford Inner Space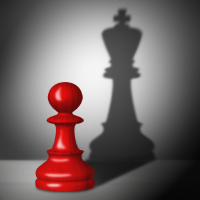 Every day we rely on our inner strength and courage to make the right choices, respond positively to challenges and support those around us. How can we develop a sense of inner security and peace to help ourselves deal better with the situation we are all in right now and also help others?
About the speaker: Rupdaye has been a student and teacher of Raja Yoga Meditation for the past 21 years. Born and bred in the Carribean, Rupdaye has a good sense of humor which naturally permeates her talks. As a social worker, Rupdaye has been able to use the skills learnt through Raja Yoga such as the power of positive thought and sound decision making abilities, to manag difficult and highly emotive situations.
Join us on Zoom - No registration required - No password to join.
To join the online zoom session please click the "Join Zoom Meeting" button below (Only active at time of event).

or join via zoom platform using Meeting ID: 814 097 6317
Date(s)
There are currently no planned dates.