Online Event
Zoom Cloud Meetings
Organised by Bradford Inner Space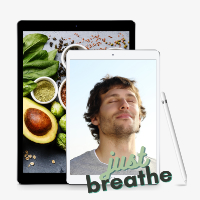 Just about everyone's in detox mode in springtime. Ever thought about detoxing your emotions? Jealousy, guilt, anger, sadness ... emotions pile up, and get clogged up. When we don't find a way to release emotions that aren't doing us any favours, they can drain or block our energy and stop us from thriving.
As emotions affect every area of our life, from health and relationships to the workplace - how about starting on a new journey with a New Detoxified You!
About the speaker: Margaret Barron has been studying meditation for over 28 years with the Brahma Kumaris ad has delivered talks and workshops around the UK as well as when travelling to other parts of the world. She is inspired by the practical application of spiritual understanding with a particular interest in how creativity and imagery works as an interface between spirituality and everyday life.
Join us on Zoom - No registration required - No password to join.
To join the online zoom session please click the "Join Zoom Meeting" button below (Only active at time of event).

or join via zoom platform using Meeting ID: 814 097 6317
Date(s)
There are currently no planned dates.