Online Event
Zoom Cloud Meetings
Organised by Bradford Inner Space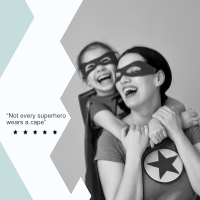 Life often has a way of making us feel really small. Especially when facing many disappointments and setbacks, we can feel so discouraged. It feels heavy and hopeless, and this can colour so much of our world, blocking us from moving forward.
When we feel discouraged, how do we find courage. Because courage is the strength that allows us to create new ways to move forward, and get from where you are to where you want to be.
Join us to understand the why and how of finding the courage to move forward.
About the speaker: Natalie Steel has had a varied career that includes working in television, as a social worker, travelling widely and more recently coordinating a vibrant meditation centre in the heart of Loughborough. Her passion lies in sustaining people on their spiritual journey and she is adept at translating high level spiritual ideas into simple methods that anyone can use to improve their lives.
Join us on Zoom - No registration required - No password to join.
To join the online zoom session please click the "Join Zoom Meeting" button below (Only active at time of event).

or join via zoom platform using Meeting ID: 814 097 6317
Date(s)
There are currently no planned dates.