Online Event
Zoom Cloud Meetings
Organised by Bradford Inner Space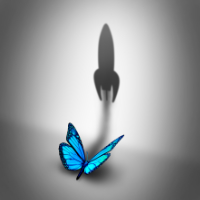 Join us for this free 60 minute live online session to see how we can build up our resilience and thrive under pressure and challenges.
About this event
Why is it that some people cope with difficulties so well while others don't? As the saying goes: It's not what happens, it's how you handle it that matters. And the thing that makes all the difference is resilience. Resilience is our personal toolkit that helps us to thrive in uncertainty and the ever-changing world.
This session explores how to:
* not let adversity or setbacks overwhelm us
* build our energy and resilience
* thrive under pressure and challenges
About the speaker: Marcia started practicing Raja Yoga Meditation 30 years ago. She is an exceptional communicator with great humility and has a passion for change. For approximately 15 years, Marcia was based at the Brahma Kumaris Lighthouse Retreat Centre in Worthing. She has worked as a teaching assistant with children that had been excluded from mainstream schools. Marcia currently runs meditation sessions on a weekly basis for the Lighthouse Retreat Centre both inhouse and on zoom.
Join us on Zoom - No registration required - No password to join.
To join the online zoom session please click the "Join Zoom Meeting" button below (Only active at time of event).

or join via zoom platform using Meeting ID: 814 097 6317
Date(s)
There are currently no planned dates.