Online Event
Zoom Cloud Meetings
Organised by Bradford Inner Space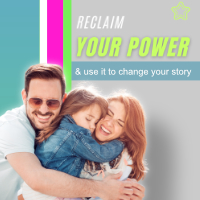 At a very deep level we know life is a game and that we are here to play. But for some reason we have learned to take it far too seriously and begun to accept our suffering far too easily. We have simply forgotten the rules of the game.
Join us as we explore how by changing our perspective, we can shift our consciousness to a higher level and start to play this great Game called Life with lightness and enthusiasm.
About the speaker: Sarah FitzGerald, originally from Cambridge, UK is a trained Interior Designer. She has worked at the Science Museum as well as at a number of design consultancies in London. She became interested in spirituality in 2009 when she took up language teaching in South East Asia. She discovered Raja Yoga with the Brahma Kumaris while in Cambodia and since then has returned to Cambridge to continue teaching and to deepen her understanding of the 'real interior design'.
Join us on Zoom - No registration required - No password to join.
To join the online zoom session please click the "Join Zoom Meeting" button below (Only active at time of event).

or join via zoom platform using Meeting ID: 814 097 6317
Date(s)
There are currently no planned dates.