Online Event
Zoom Cloud Meetings
Organised by Bradford Inner Space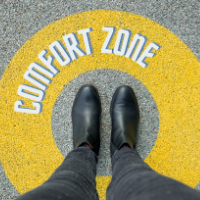 Our comfort zone is the most comfortable place, but nothing ever grows there because there simply isn't enough space for unconditional love for the self and for others to develop.
If you want something you've never had, then you've got to do something you've never done. So, please join us to identify your comfort zone and bid farewell to it.
About the speaker: Nina Buchanan is an articulate presenter, seminar leader and mentor who combines spirituality with problem-solving and solution-focused in her approach. As a meditation practitioner and spiritual teacher for 23 years, she uses
val-ues-based dialogues to unite diverse communities and groups.
Date(s)
There are currently no planned dates.