Online Event
Zoom Cloud Meetings
Organised by Bradford Inner Space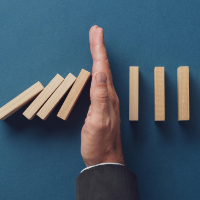 If we were to closely examine our lives, we would discover that much of our time is spent in reacting with others and to situations, that unexpectedly happen. The problem is that these reactions might not always be the best course of action, and as a result, they can make others unhappy and make the situation unrepairable.
Why would we want to make things worse?
The truth is, we often react without thinking. It's a gut reaction, often based on fear and insecurities, and it's not the most rational or appropriate way to act. Responding, on the other hand, is taking the situation in, and deciding the best course of action based on values such as reason, compassion, cooperation, etc.
Join us and discover how we can better understand ourselves and others and help resolve difficult situations.
About the speaker: Harika Nimmala has been practising Raja Yoga meditation since the age of 13. She is a full time volunteer with the Brahma Kumaris and is based at their National Coordinating Office in London, where she helps with administration and events.
She has found spirituality to be a joy as well as an invaluable tool in life - enabling her to explore her inner strengths and skills and to share with others what she is discovering and learning.
Date(s)
There are currently no planned dates.